This newsletter includes:
IBM i State of the Union

Changing the default Subsystems that your ODBC jobs run in

Pete's Perspective: From Time Warp to the Future
Release levels and PTFs
As we come upon the end of June, we are approaching the vacation season here in the US.  I hope you get to enjoy your summer. The first half of this year I can summarize with meeting customers.  Whether it was at the many conferences we were exhibiting at, conferences we were speaking at, technical roadshows we did, or at customer locations, we saw so many customers during the first 6 months.  Certainly, one of the highlights of my job.  I do enjoy meeting and talking to customers, as do all the others here at iTech Solutions.  It is always interesting hearing what they are doing.
The first half of 2017 (wow, where does time go that 2017 is now 1/2 over?) has seen us add additional staff, increase and expand the IBM i services that we are delivering, and continue to grow our remote System Administration services.  Look for us to continue to grow those areas, and you will be seeing our new video series start to unfold during the summer.  We will be starting with a video series of IBM i System Admin Tips and Techniques.  I don't think we will win any Oscars, but we will certainly make your life easier with these short videos.
The 2017 iTech Solutions IBM i State of the Union was completed in the beginning of May, and I hope you had a chance to read about where we see the platform currently, and predictions for the future.  We have gotten some great feedback already from those who have read the 2017 State of the Union. Check out the iTech Solutions video on our 2017 IBM i State of the Union and later on in this newsletter you will see a link to read the entire document.  Turn up your speakers, and click here, or the image below to watch the video.
This issue of our newsletter has 6 articles. The first article is on iTech Solutions 2017 IBM i State of the Union.  The second article is on changing the subsystem that your ODBC jobs run in. The third article by Steve Pitcher is about Quickly Finding Large IFS Objects.  The fourth article is a reprint of Pete's Perspective in this month COMMON Connect newsletter.  The fifth article lists some of the upcoming events in which iTech Solutions will be participating. The last article is for your reference with updated PTF information. Please note that for all 7.1 customers that are on the Quarterly or Semi-annual iTech Solutions PTF maintenance plan, we will be installing the latest PTFs as you are most likely now on Technology Refresh 11. For the 7.2 customers, we will be installing 7.2 Technology Refresh 6, and 7.3 will be Technology Refresh 2.
Some notes on the latest HMC release:
HMC V8 R8.6.0 will be the last release to support POWER6.
HMC V8 R8.6.0 will be the last release to allow 'classic' UI login (Not happy with that decision).
HMC V8 R8.6.0 will be the last release that supports the model CR5, CR6 and C08.
The HMC must be at version V8 R8.4.0 or later to be upgraded to HMC V8 R8.6.0. This requirement is enforced during installation.
Having a business partner isn't the same as having iTech Solutions. If you are not getting the support, the help, the guidance, and the advice you need to succeed, then you owe it to yourself to contact iTech Solutions for all your IBM Power Systems running IBM i needs. We can help you upgrade your AS/400 or iSeries to a Power Systems running IBM i, or even your existing POWER5, POWER6, or POWER7 machines to POWER8.
iTech Solutions vast experience can help you improve performance, perform security audits, implement a high availability solution, perform health checks, systems management, remote administration, PTF management, cloud-based systems, hosting, replication, and backup/recovery; upgrade an existing machine; or upgrade to a new machine.  If you are thinking of LPAR or HMC, then think iTech Solutions.  We have the skills to help you get the most out of your IBM i
| | | |
| --- | --- | --- |
| | | |
For more information on any of the articles below please visit us on the web at iTech Solutions or email iTech Solutions. We would love for you to let us know any articles that you wish for the future, or if you enjoy any of the articles in the current newsletters.
___________________________________________________________________________________________
IBM i State of the Union.  
Last year we published our first annual iTech Solutions IBM i State of the Union looking at where the platform has been over the years and seeing what directions it is moving in. Being in touch with members of the IBM i community by visiting customers weekly and attending conferences provides the insight into what shops are doing. One thing is certain, no one is standing still. The IBM i (once known as the AS/400, iSeries, or System i) is still going strong; new applications are being developed, existing ones expanded and modernized, while integrating with a myriad of external sources. Those utilizing the capabilities of the system are forward thinking, innovative companies. Unfortunately, there are still companies trapped in the year 2000. There is a mix of both in this community, but we are seeing more of the former investing in their IBM i and upgrading to utilize the functionally the platform has to offer. Later, we will discuss both these types of organizations as they are interesting and affect us all, as professionals in this industry.
For over 29 years IBM i has gained a well-deserved reputation for security, reliability, and performance which is unbeaten. This is due to the tightly integrated and tested systems delivered by IBM Rochester remaining committed to the calling of being "easy to use and administer." There is a persistent perception that businesses have moved away from the platform attributed to application availability, green screens dated reputation, emergence of other technologies, and potential lack of skilled professionals. However, companies should be aware this isn't your grandfather's AS/400. The playing field has changed. Making business decisions based on antiquated notions of this system being a "has been" is a disservice to the organization and the professionals supporting it. This is often seen……….
To continue to read this, or download the entire iTech Solutions IBM i State of the Union, click here.
---
Changing the default Subsystems that your ODBC jobs run in.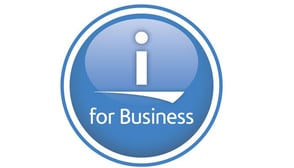 Have you ever wanted to move certain users  or maybe all your ODBC jobs into a different subsystem?  The ODBC jobs normally run in QUSRWRK.  There is a command that was introduced in 7.1 TR11 & 7.2 TR3 that will accomplish this for you. This is a great command if you are having some performance problem with ODBC jobs, or perhaps you want to control how much resources those jobs are taking up. You can use this with QRWTSRVR, QZDASOINIT, or QZRCSRVS servers.
The program is SET_SERVER_SBS_ROUTING and it will do just that. The SET_SERVER_SBS_ROUTING procedure provides the ability to configure some servers to utilize alternative subsystems based on the user profile that is establishing the connection. The user profile can be a group profile or a supplemental group profile.
This procedure allows an administrator to reposition specific users into alternate, non-default, subsystems. When configured, new incoming TCP/IP server connections will use the alternate subsystem. If the server is configured to route to a user-specified subsystem by incoming TCP/IP address as well, the job will first route to the subsystem configured for that TCP/IP address and then immediately attempt to route to the subsystem configured for the connecting user profile.
Here is an example of making new incoming Database server TCP/IP connections for user profile PETEM to route to subsystem ITECHSBS.
CALL QSYS2.SET_SERVER_SBS_ROUTING('PETEM','QZDASOINIT','ITECHSBS')
The user calling this procedure must have *SECADM special authority. The alternative subsystem must be configured so the Prestart Job Entry name matches the subsystem name. This is a great way to control the jobs on your system.  For more help with performance, or other system issues contact iTech Solutions.
---
Quickly Finding Large IFS Objects
There are many ways to analyze your IBM i storage. With QSYS objects, it's a simple matter of running a RTVDSKINF (Retrieve Disk Information) and analyzing the output of table QAEZDISK in QUSRSYS, or print a disk usage report with PRTDSKINF. The IFS can be analyzed a number of different ways but the most common way is to run a RTVDIRINF (Retrieve Directory Information) and then analyze the results with SQL. RTVDIRINF is a very powerful command because you can then analyze everything in the IFS including QSYS objects.
Sometimes you have to find out file size information but time or available disk space isn't on your side. Below are two ways to get IFS object size information quickly:
In Qshell, you can use the Find command to list files that meet the search criteria. For instance, the command below will list the contents of the root directory and all subdirectories that are greater than 1 Gigabyte.
find / -xdev -size +`echo 1024*1024*1024 | bc`c –ls
The result set looks something like this after being entered into Qshell:
18305       40323155 -rwxrwxr-x    1 ITECHSOL   0                   41290909696 May 24 09:08 /QFPNWSSTG/ITECHTST03/QFPCLTSTG1
8872       40323155 -rwxrwxr-x    1 ITECHSOL   0                   41290909696 May 24 09:08 /QFPNWSSTG/ITECHTSTLS/QFPCLTSTG1
18106       40323155 -rwxrwxr-x    1 ITECHSOL   0                   41290909696 May 24 09:08 /QFPNWSSTG/ITECHTST01/QFPCLTSTG1
18288       40323155 -rwxrwxr-x    1 ITECHSOL   0                   41290909696 May 24 09:08 /QFPNWSSTG/ITECHTST02/QFPCLTSTG1
159884        2989057 -rwxrwxrwx    1 QDFTOWN    0                    3060793 344 Aug 29  2016 /av73os/B_GROUP1_01
159886        3317761 -rwxrwxrwx    1 QDFTOWN    0                    3397386 240 Aug 29  2016 /av73os/B_GROUP1_02
159889        3000321 -rwxrwxrwx    1 QDFTOWN    0                    3072327 680 Aug 29  2016 /av73os/B_GROUP1_04
159894        3022849 -rwxrwxrwx    1 QDFTOWN    0                    3095396 352 Aug 29  2016 /av73os/B_GROUP1_05
49500        2437921 -rwxrwxrwx    1 QDFTOWN    0                    2496430 080 Mar 17 14:28 /av73os/I_BASE_01-C
159938        1167361 -rwxrwxrwx    1 QDFTOWN    0                    1195376 640 Aug 29  2016 /av73os/F_MULTI_NLV-ZC1
The –xdev parameter ensures that this find operation will only search underneath the IFS component of the root file system (skipping /QSYS.LIB, etc.). You have to do a little math in order to calculate the byte size. If you wanted to find a smaller size set of objects, you could echo 1024*1024*500 and it would be the equivalent of finding anything 500 MB. If you wanted to find files that were 20 GB, you would echo 1024*1024*1024*20.
If you're really looking for a quick and dirty script, you could always run the following into a QP2TERM shell. It will only show the size of the contents of the current directory and the total size of subdirectories. Handy info if you want to drill down and find where the big files are hiding.
for i in *; do du -sk "$i"; done 1>/home/IFS_size.txt
You just need to CD to a directory, run the script and then it will create a text file underneath the /Home folder.
iTech Solutions offers help in all areas of IBM i Systems Management, plus IBM hardware, IBM i remote System Administration, OS Upgrades, and implementation services.  To learn more on how iTech Solutions can help you with any backup or restoration, please call us at 203-744-7854 and press 3, or email us.
---
Pete's Perspective: From Time Warp to the Future.

This is my article that I wrote for the COMMON Connect magazine this month June 2017.
I was at a client two weeks ago and thought I had traversed through a time machine.  The entire company was stuck in the 80s. Unbelievably they had an integrated ERP system running on an actual AS/400! Nothing had been upgraded in years, if not decades. The employees were knowledgeable and the well-integrated ERP system was running the entire company.  However, nothing was from this century.  The programs were S/36, the data unusable via query, processing was slow, and everyone was running windows 98 on their desktops.  I expected Austin Powers was going to come out of a room at any moment yelling, "Groovy baby."  I asked about their systems and education opportunities for the staff, not surprising no one could remember the last time anyone invested in their skills. In fact, they didn't even know about COMMON.
I started to tell them about features and functionality of IBM i 7.2 and 7.3 and it was unbelievable this was the same platform running their business.  It felt like telling a grandparent about their grandchildren's accomplishments with mobile technology. Eyes were popping out of heads at the thought of all the untapped potential. What I talked about they thought was the future of business computing and in reality it is currently available.
This is why the IBM i has a perception problem.
I was at the COMMON Annual Conference this past May in Orlando and had a chance to talk with so many people, as always it was great.  I presented five sessions and had wonderful opportunities to meet old and new friends throughout the conference.  Personally, I learned much from discussions covering what is happening in all the varied shops comprising our community.  Additionally, I enjoyed a few sessions between my duties as a volunteer and working my booth in the expo.  The first session on Sunday I attended was IBM i and IBM Watson covering the application interfaces for connectivity and transition of data. IBM Watson, which will forever be known as the computer "who" beat Ken Jennings in Jeopardy, has passed the medical boards and is being used commercially to help doctors with diagnosing illnesses. Pretty impressive! Not surprising the room was filled to overflowing and a repeat was added later in the week.
I was extremely skeptical at first and thought, "let's see how difficult this will be." Logically I figured there would need to be some crazy interface or language in play. Then I realized, holy &*%#$ this is just too easy and being accomplished with RPG to boot! This is one of the benefits of education; it opens your eyes to new technology and what is out there and how it is shaping the world we live in.  Now, most people who know me know that I am a system admin who can't spell RPG however I found the examples being presented easy to follow.
After the session I wanted more information so I went to the IBM booth in the COMMON Expo. Instead of just telling me about Watson they had a demo.  As we were in Universal Studios it was fitting that Watson was powering a Harry Potter Sorting Hat. The newest Hogwarts denizen was asked various questions, with tone and demeanor accounted for, and Watson branched into other inquires before putting you into your House.  This was true cognitive computing capabilities using visual recognition, feeling detection, and more.  Very cool using Watson for an actual application directly from my IBM i.
Cognitive Systems rely on collections of data and information.  Looking around the world today data is no longer just in tables and files. The proliferation of different types of information requires new ways to analyze and query this flood.
I thought this technology would be cost prohibitive for anything other than large organizations however it was a pleasant surprise that small companies, even individuals, could afford to use Watson. Additionally, it was so easy to sign up for an account.  I have said many times before this isn't your grandfather's AS/400 but if you are trapped in a time warp you might not know what power awaits your organization. For those of you back in the 80s and 90s it's time to break out of your bubble and see what the IBM i offers your world.  Not just Watson but everything else this machine can do.
An excellent place to learn about all the features and functions comprising the IBM i is the annual COMMON conference. Other opportunities are the upcoming virtual conference that you can attend from right at your desk, followed by the fall event October 1st  to the 4th in St. Louis.  If you are hanging with Austin Powers more than a few days of education might be needed but this is a great start. Even if you consider yourself up to date the innovation rolling out from IBM Rochester regularly is a reason for everyone to invest in their skills.
Now is the time to start, in a few years you don't want to feel your career is stalled in the past. Or worse, be over.
---
Upcoming Events 

Some of the events that we will be speaking at or exhibiting at are listed below. Don't forget the iTech Solutions web site at http://www.itechsol.com.
Sept 27-29, 2017 – Magic Virginia Beach IBM i User Conference Holiday Inn Virginia Beach, VA

Come visit Charlie in the expo.
Oct 2 – 4, 2017 – COMMON Fall Conference. Hyatt Regency St. Louis, Missouri
Visit Laurie in the Expo.
Pete will be speaking on:
What you need to know when Upgrading IBM i to 7.3, 7.2, and 7.1

Step-by-step guide to creating IBM i partitions hosted by IBM i
Cool Things in Navigator for IBM i to be a Rock Star Administrator
HMC, IBM i, FSP, and Firmware: Putting all the pieces together
Tips and Tricks to improve System performance and Save Disk Space
Steve will be speaking on:
Rapid Fire Administration

IBM i and our False Sense of Security.

Oct 17 – 19, 2017 – Jack Henry & Associates Annual Conference Gaylord Opryland, Nashville, TN

Visit Laurie & Pete in the Expo.
---
---
Release levels and PTFs
People are always asking me how often they should be performing PTF maintenance, and when is the right time to upgrade their operating system. I updated this article from last month with the current levels of PTFs. Let's look at PTFs. First, PTFs are Program Temporary Fixes that are created by IBM to fix a problem that has occurred or to possibly prevent a problem from occurring. In addition, some times PTFs add new functionality, security, or improve performance. Therefore, I am always dumbfounded as to why customers do not perform PTF maintenance on their machine at least quarterly. If IBM has come out with a fix for your disk drives, why do you want to wait for your disk drive to fail with that problem, only to be told that there is a fix for that problem, and if you had applied the PTF beforehand, you would have averted the problem. Therefore, I think a quarterly PTF maintenance strategy is a smart move. Many of our customers are on our quarterly PTF maintenance program, and that provides them with the peace of mind of knowing their system is up to date on PTFs. Below is a table of the major group PTFs for the last few releases. This is what we are installing for our customers on iTech Solutions Quarterly Maintenance program.
| | 7.3 | 7.2 | 7.1 | 6.1 | V5R4 |
| --- | --- | --- | --- | --- | --- |
| Cumul Pack | 17061 | 17068 | 16320 | 15063 | 12094 |
| Tech. Refresh |  2 | 6 | 11 | | |
| Grp Hipers | 33 | 94 | 198 | 210 | 204 |
| DB Group | 4 | 16 | 41 | 33 | 33 |
| Java Group | 5 | 13 | 28 | 39 | 34 |
| Print Group | | 3 | 13 | 31 | 49 |
| Backup/Recov. | 11 | 33 | 67 | 61 | 57 |
| Blade/IXA/IXS | | 1 | 16 | 30 | 15 |
| HTTP | 7 | 20 | 46 | 46 | 36 |
| TCP/IP | | 3 | 10 | 17 | 22 |
| Security | 16 | 47 | 70 | 60 |  33 |
| High Availability | 4 | 7 | 14 |  5 | |
| Hardware | 11 | 28 | 38 |  17 | |
| Open Source | 3 | 3 | 3 | | |
The easiest way to check your levels is to issue the command WRKPTFGRP. They should all have a status of installed, and you should be up to the latest for all the above, based upon your release. Now there are more groups than the ones listed above, but these are the general ones that most people require. We can help you know which group PTFs you should be installing on your machine based upon your licensed programs. Here is a nice tidbit. The Cumulative PTF package number is broken down as YDDD, where Y is the year and DDD is the day it was released. Therefore, if we look at the cumulative package for V7R1, the ID is 16120. We can determine that it was created on the 120th day of 2016, which is April 29th, 2016. Look at your machine and this will give you a quick indication of just how far out of date in PTFs you may be.
HMCs
If you have a Hardware Management Console (HMC,) you should be running:
Model
Release
Service Pack
HMC
V8R8.6

 SP1 MH01656
 MH01703

HMC
V8R8.5

SP2 MH01657 (must be installed from classic GUI or command line)
MH01702

HMC
V8R8.4

MH01560 (must be installed from command line using UPDHMC)
SP2 MH01620 (must be installed from command line using UPDHMC)
MH01701 (must be installed from classic GUI or from command line)

HMC
V8R8.3

SP3 MH01619
MH01700

HMC
 V8R8.2

SP3 MH01583
MH01688

HMC (CR4 last release)
V7R7.9

SP3 MH01546
MH01587
MH01687

HMC
V7R7.8

SP1 MH01397
SP2 MH01432
MH01570

or
V7R7.7

SP3 MH01379
SP4 MH01415
MH01516

HMC C03
V7R3.5

SP4 MH01277
If we have a model listed above in the HMC column that is the highest level of firmware that model of the HMC can be upgraded to.
Note that release 8.8.x does not support any POWER5 servers.
Version 7.7.9 is not supported as of 12/30/2016 and cannot be installed on HMC models C03, C04 or CR2.
If an HMC is used to manage any POWER7 processor based server, the HMC must be a model CR3 or later model rack-mount HMC or C05 or later desk side HMC.
HMC V8R8.1 is supported on rack-mount models CR5, CR6, CR7 and CR8; and on desktop model C08. These listed models meet or exceed the V8R8.1 minimum memory requirement of 2GB however 4GB is recommended.
If you want to manage a POWER8 machine, you need to be on at least HMC 8.8.1
Some notes on the new HMC release V8R8.6 that just came out:
Will be the last release to support POWER6.
Will be the last release to allow 'classic' UI login.
Will be the last release that supports the model CR5, CR6 and C08.
The HMC must be at version V8 R8.4.0 or later to be upgraded to HMC V8 R8.6.0. This requirement is enforced during installation.
If you have a Flexible Service Processor (FSP) your firmware should be:
Machine Processor
Model
Version
Notes
Power5 or 5+
520, 515, 525, 550, 570
SF240_418_382
last
Power6
940x, M15, M25, M50
EL350_176_038
last
8203-E4A, 8204-E8A, 8204-E4A
EL350_176_038
last
MMA, 560, 570
EM350_176_038
last
9119-FHA
EH350_176_038
last
Power7
8231-E1B, 8202-E4B, 8231-E2B, 8205-E6B, 8233-E8B, 8236-E8C
AL730_152_035
9117-MMB, 9179-MHB
AM780_084_040
8231-E1C, 8202-E4C, 8205-E6C
AL740_161_042
9117-MMC, 9179-MHC
AM770-112_032
Power7+
8231-E1D, 8202-E4D, 8231-E2D, 8205-E6D
AL770_112_032
8408-E8D, 9109-RMD
AM770_112_032
9117-MMD, 9179-MHD
AM780_080_040
Power8

8408-E8E, 8284-21A,  8284-22A, 8286-41A, or 8286-42A

SV860_082_056 (OS Managed or HMC Managed; requires HMC 8.8.6+)
SV840_147_056 (HMC Managed; HMC 8.8.5 and below)

9119-MHE or 9119-MME

SC860_082_056
If you need help with upgrading your HMC or FSP just give us a call. We will be happy to perform the function for you or assist you in doing it. Contact Pete Massiello.