This newsletter includes:
Keeping your Flexible Service Processor (FSP) Firmware up to date.
Media Balancing for BRMS
Staying Current….Made Easy!
End of Hardware Support for IBM Power6 and Power7 Servers Announced
Release levels and PTFs
Hoping all those hit by hurricanes, floods, and any other disaster are safe and starting to get their lives back to normal.  For the rest of us, did you learn any lessons?  Look, you don't have to answer to me, just the person that you stare at each morning in the mirror.  If you haven't tested your disaster recovery by now, what are you waiting for? You want to test out the process when it isn't an emergency. You need to do a full system recovery based upon how you normally backup your system. If you backup the entire system each Saturday, and then selective backups during the week, then you need to try and recover using both sets of backups.  If you don't have a machine to test a recovery on, contact our sales group and they can setup a contract for you to use one of our systems in your location, or our location to perform a disaster recovery test.  Or better yet, talk to our sales group (203-744-7854 press 3 for sales) about our DR as a Service (DRaaS), where for a very low monthly rate you can do a test and have a partition in our cloud when a disaster strikes.
I am sure you have heard in the news about Equifax, and their security breach.  What if this happened to you?  Is your system secure? What steps and processes have you done to protect your environment? Have you ever had an IBM i Security audit?  Perhaps now is the time to think about that.  The CEO got fired this week, and I am sure there were people in IT that went with him or before him.  You don't want that to happen to you.  Perhaps you don't know what to check?  Perhaps you would like someone to monitor your security for you.  At iTech Solutions, we can monitor, manage, and administer your IBM i security for you.  Contact us for more information.
In just days, at the end of September, IBM i 7.1 will go out of marketing, which means that you can no longer order it with a new machine.  On April 30, 2018, IBM i 7.1 will go out of support.  It had a great long life of 7 years, in my opinion too long for an operating system.  What does this mean for you?  If you are on 7.1 or lower, you need to upgrade to either IBM i 7.2 or 7.3.  If you need help, please contact us.  We do more upgrades in a week, than most people do in their lifetime! See the chart below on OS/400 & IBM i Release Life Cycle.
This issue of our newsletter has 6 articles. The first article by Pete on Keeping your Flexible Service Processor (FSP) up to date. The second article from Chris is on Media Balancing with BRMS.  The third article is from Steve on Staying Current…. Made Easy.  The fourth article by Charlie is on Hardware Maintenance on older machines going away. The fifth article lists some of the upcoming events in which iTech Solutions will be participating. The last article is for your reference with updated PTF information. Please note that for all 7.1 customers that are on the Quarterly or Semi-annual iTech Solutions PTF maintenance plan, we will be installing the latest PTFs as you are most likely now on Technology Refresh 11. For the 7.2 customers, we will be installing 7.2 Technology Refresh 6, and 7.3 will be Technology Refresh 2.
Below is a table with the dates of each release, when it was announced, delivered, end of marketing, end of support, and then end of extended support.  I hope you find this table useful.
Release life cycle
Release
Announce date*
GA date*
Announce
End of Marketing date*
Effective
End of Marketing date*
End of Program Support*
Program Support Extension Available*
Rel 1
06/21/1988
08/26/1988
V2R1
04/22/1991
05/24/1991
03/12/1993
06/30/1994
V2R1.1
04/22/1991
03/06/1992
03/12/1993
06/30/1994
V2R2
02/18/1992
09/18/1992
09/06/1994
03/31/1995
V2R3
02/16/1993
12/17/1993
12/29/1995
05/31/1996
R7.5 SSP
02/20/1996
03/08/1996
02/09/1999
02/25/2000
05/31/2000
V3R0.5
05/03/1994
06/03/1994
02/11/1997
05/16/1997
05/31/1997
V3R1
05/03/1994
11/25/1994
02/11/1997
05/16/1997
10/31/1998
V3R2
06/04/1996
06/21/1996
02/10/1998
02/25/2000
05/31/2000
V3R6
06/21/1995
12/22/1995
08/19/1997
11/21/1997
10/31/1998
V3R7
09/03/1996
11/08/1996
09/01/1998
12/01/1998
06/30/1999
V4R1
08/19/1997
08/29/1997
02/09/1999
02/25/2000
05/31/2000
V4R2
02/10/1998
02/27/1998
02/09/1999
02/25/2000
05/31/2000
01/31/2001
V4R3
09/01/1998
09/11/1998
02/15/2000
12/29/2000
01/31/2001
V4R4
02/09/1999
05/21/1999
02/13/2001
05/31/2001
05/31/2001
11/30/2001
V4R5
05/22/2000
07/28/2000
02/12/2002
07/02/2002
07/31/2002
12/31/2002
V5R1
04/23/2001
05/25/2001
07/29/2003
11/21/2003
09/30/2005
V5R2
06/04/2002
08/30/2002
02/08/2005
10/01/2005
04/30/2007
V5R3
05/04/2004
06/11/2004
02/06/2007
01/04/2008
04/30/2009
04/30/2013
V5R4
(5.4.x)
01/31/2006
02/14/2006
01/27/2009
05/27/2011
09/30/2013
Note 2
09/30/2017
Note 3
6.1.x
01/29/2008
03/21/2008
09/09/2014
12/09/2014
09/30/2015
Note 2
09/30/2018
Note 3
7.1
04/13/2010
04/23/2010
04/11/2017
09/30/2017
04/30/2018
7.2
04/28/2014
05/02/2014
Note 1
7.3
04/12/2016
04/15/2016
Note 1
* All dates are shown in MM/DD/YYYY format.
Note 1: End of program support date will be announced with at least 12 months notice prior to the effective termination date.
Note 2: For V5R4 (5.4.x), includes both Machine Code Level V5R4M0 and V5R4M5. For 6.1, includes both Machine Code Level V6R1M0 and V6R1M1.
Note 3: IBM Service Extension Offering for IBM i 5.4 and 6.1 (33KB) is available for customers.
Keeping your Flexible Service Processor (FSP) Firmware up to date. 
It's just as important to keep the firmware of your FSP up to date as your IBM i PTFs, your release of IBM i, or your Hardware Management Console (HMC) firmware. In all my travels, it seems people aren't keeping their HMC or FSP up to date. You need to determine the level of firmware of your Flexible Service Processor (FSP). If you don't know what level it is currently running, you won't know if it is up to date or not.
Let's start with some basics. Every Power5, Power6, Power7, and Power8 machine has an FSP. The FSP has three copies of firmware. There is a Temporary copy, a Permanent copy, and the Active copy. If you look at your bezel (the small, lighted display on your Power System machine, about two inches high by four inches wide), you will see either a T or P in the lower right-hand side of the display. If it has a T, you are IPLing the FSP from the T side, and if there is a P, you are IPLing the FSP from the P side. In normal situations, you should always be IPLing from the Temporary side. The third copy, which is the active copy, is what is currently running. This is very similar to the two sides of the Licensed Internal Code (LIC) of IBM i. We refer to those two sides of the LIC as the A side and the B side. The A side has all the permanently applied PTFs for the LIC, and the B side has both the temporary and permanently applied PTFs for the LIC. If you do a DSPPTF, it will tell you the IPL Source, as either ##MACH#B (The B side), or ##MACH#A (The A side). As you can see below:
We don't actually apply individual PTFs to the FSP firmware as we do with IBM i. The FSP has a level of firmware that can be loaded from each side. Beginning with V5R4M5, and PTF'ed back to V5R4M0, there is a command called Display Firmware Status (DSPFMWSTS). This will easily show you the firmware levels as well as other information. Here is a display of a machine that has an HMC attached to it:
Let's go over a few items on here. On this machine, we can see that the FSP Firmware gets its updates from the HMC, as the Firmware update policy is set to *HMC. That means you would use the attached HMC to update the FSP firmware. There are a few advantages to this, the first being that in some instances you can do concurrent updates to the firmware. When the Firmware update policy is set to *OPSYS, the updates are always disruptive, meaning they require an IPL. When the policy is *OPSYS, the FSP firmware is updated by the operating system when you install PTFs for the specified firmware product ID. The product ID is 5733-90x (where x is 5, 6, 7, or 8 for Power5, Power6, Power7, and Power8 respectively). When you load PTFs to that product, the firmware of the FSP will be updated during the next IPL. I will show you a screen shot of that shortly.
When you are updating the firmware via PTFs to the operating system, there are a couple of things to know for this to succeed. The first is that if there are multiple partitions on the machine, then all other partitions on the server must be shut down when this partition is IPLed to apply the PTFs. The second is if there is one partition or multiple, at that time, not only will IBM i IPL, but the Service Processor will also restart to load the new firmware to the FSP. This is known as a Deep IPL, as it includes the server firmware. You can imagine that this will extend the IPL time beyond the time require to apply IBM i PTFs.
Notice the Server IPL source. In this case it says Temporary, as the last FSP IPL used the temporary copy of the firmware. If the Server IPL source had shown Permanent, it would have used the permanent copy during the IPL. Next on the display are the three copies of the FSP firmware and their levels.
I want to now show you a screen shot from a Power8 machine, as this has a new field. Notice the Firmware entitlement date. Starting with Power8, IBM has provided a date until which you can update your firmware. After that date, you will need a new firmware entitlement key to update the server. Firmware with a later date will not be activated until a valid entitlement date is detected. Since the first Power8 machines started to ship about 3 years ago now, most people who have had maintenance would have no problem since the date would be 3 years out from when the maintenance started.  I have recently seen some machines start to approach the date, of course once you renew your maintenance, you get a new code and you are all set for the duration of your maintenance.
The next screen shot is from a standalone machine (one with no HMC). This shows a little different information. First, notice that the Firmware update policy is set to *OPSYS. This means the updates to the FSP will come from applying PTFs to 5733-90x (where x is the generation of Power). Second, column Operating system shows PTF information. Remember, you can use the command DSPPTF 5733-90x, where x is the generation of Power, to see which PTFs you have loaded to the operating system.
It's important to keep your machine up to date with PTFs, OS levels, FSP Firmware, as well as HMC firmware. There is a compatibility guide (https://www-304.ibm.com/webapp/set2/sas/f/power5cm/supportedcodep8.html) for supported combinations of FSP firmware and HMC firmware that you also need to be aware of.  When using the IBM chart, just select the tab of the generation Power System you have, and then find your machine and click on it to see the combinations of FSP and HMC Firmware that are supported. I can tell you from experience, it is easier to keep everything up to date, than to have to catch up when someone hasn't been keeping up to date with any of these updates. If you would prefer for iTech Solutions to upgrade your FSP firmware or your HMC Firmware, then send us an email to sales@itechsol.com.
Media Balancing for BRMS
When a backup is run on a system in a BRMS network where you are sharing expired tapes, that does not have any volumes available, BRMS will attempt to communicate with other systems in the network to take ownership of volumes to use during the backup. This is normal and fine when system is not in a restricted state.  Some backups are run with the operating system in a restricted state, like a full system save.  If a backup is run in restricted state and there are not any or enough volumes available, the backup will fail. This is because the system will not be able to communicate with other systems (that have ownership) in the BRMS network to take ownership of any needed volumes.   When a system is in a restricted state, other systems in the BRMS network will not be able to send updates to it or request media from it.
If multiple systems in the BRMS network will be in a restricted state at the same time, or if any system that does not own any or enough volumes at the time of the restricted state save, it may be useful to run the STRBALBRM command before the system or systems are put into restricted state.  The STRBALBRM commend will attempt to equally distribute scratch media between systems in the BRMS network, which may prevent backups from being run without available media on systems that are in a restricted state.  How to use STRBALBRM:
The Start Media Balancing for BRM (STRBALBRM) command, balances expired media ownership to match the required number of media needed for systems within a BRMS network.
BRMS should not be running/being used on any of the systems in the BRMS network.
It balances only expired media.
This only needs to be run on one of the systems in the BRMS network.
Prioritize your systems in the BRMS network from highest (0) to lowest (9999), and number of media required for each system.  You have to figure these based on the number needed at any time for each system.  If you have 3 systems in the BRMS network and 11 expired volumes, and system X is media priority 0 and media required 5, system Y media priority 1 and media required 4, and system Z media priority is 2 and media required 3; when you run the STRBALBRM command with Action=*BALANCE, you would end up with 5 volumes for system X, 4 volumes for system Y, and 2 volumes for system Z.  You will see a BRM4301 message, if enough volumes are not available to fulfill the required balancing.  So, you can put this in a CL command and set to respond accordingly at your discretion.
STRBLBRM has 4 actions (*REPORT, *SET, *BALANCE, and *REMOVE, each run separately and with a different purpose.

STRBALBRM ACTION(*REPORT), produces a report that shows the expired media currently available as well as the expired media requirements based on ACTION(*SET); and use *NETGRP for SYSNAME.
STRBALBRM ACTION(*SET), sets the media requirement based on the Media Class, Volume Locations to Include, System (For SYSNAME, specify if not run on local system), Media Priority, and Number of Media Required.  This is run for each system in the BRMS network.  Please note: This may need to be adjusted based on needs and availability, so this is not a set and forget, otherwise, unexpected results and consequences may occur!
STRBALBRM ACTION(*BALANCE), balances your media according to what was set using ACTION(*SET) for each system.  Use *NETGRP for SYSNAME, and if BRMS cannot communicate with a system, media owned at that time by that system is not used.
STRBALBRM ACTION(*REMOVE), removes the specified media requirement set using the ACTION(*SET) for each system.  For SYSNAME, specify if not run on local system.
BRMS can be set up to use a TCP/IP interface during backups that are done in restricted state so the system can take ownership of volumes from other systems in the BRMS network that are not in a restricted state.  This will allow backups that are run in restricted state to continue even if no volumes are available on the system at the start of the backup.  But, this does not work or helpful, if all systems are in a restricted state at the same time, or systems that own volumes are in a restricted state.
Configuring and Setting up BRMS, can be quite complicated.  Are you using BRMS to it's fullest?  Have you set up BRMS up correctly?  If unsure, or want some help, please email to iTech Solutions.
Staying Current….Made Easy !
iTech Solutions is now offering two new, low-cost monthly upgrade subscription services that can help you get your servers current and keep them there.
The challenge of the modern IT department is to do more with less. Shrinking budgets and staff reductions have made it difficult for IT departments to provide the necessary care and feeding for some of their most important servers. The corporate demand for service keeps going up but the supply of resources has either leveled off or gone down. Nowadays, some IT departments only have just enough resources to stay focused on keeping the lights on. IT needs to return to what it does best: adding business value. In order to do that, partner with iTech Solutions so we can take some of the routine maintenance load off your shoulders.
And for most people, an OS upgrade is not "routine." It's usually done every so many years. Some companies go much longer. For instance, if someone upgraded to IBM i 7.1 in 2010 and they're going to upgrade to 7.3 next month, that's more than seven years since their last upgrade! That's a lot to catch up on for one night's worth of work. Now imagine if a customer is on IBM i 6.1 or even earlier. The amount of things a customer needs to be aware of increases with every release of the operating system.
To say that iTech Solutions' technicians do upgrades far more often than every few years would be an understatement. In fact, for the last few months many of our technicians have been planning and doing successful 7.3 upgrades an average of two or more every week! For some customers with multiple partitions we are doing even more. With all those OS upgrades you can only imagine how often we load and apply PTFs for customers. Between OS upgrades and PTFs, we have a vast amount of expertise and experience that you can harness for a safe and uneventful exercise in bringing your systems current.  Contact us via email or by phone 203-744-7854 then press 3.
IBM i OS Subscription Service
The plan: iTech Solutions will keep your IBM i partitions current with three full PTF updates and one IBM i upgrade over the course of 24 months.
Our IBM i OS Subscription Service's low monthly fee is easy to fit into your budget and get approved. Let us worry about contacting you when it's time to do an update or upgrade while you concentrate on adding business value. With end of support for IBM i 7.1 on the horizon in April 2018, now is the time to execute an OS modernization strategy to get you current and keep you there.
IBM Domino Subscription Service
The plan: iTech Solutions will keep your IBM Lotus Domino servers current with one IBM Domino upgrade to Domino 9.0.1 and three Feature Pack updates over 24 months.
Are you running an older version of IBM Domino? Do you need to upgrade Domino to release 9.0.1 as a pre-requisite for your IBM i 7.3 upgrade (yes!) but don't know where to turn? If so, we can help. Furthermore, if you have a Domino server with IBM Notes Traveler then you really need to be keeping those servers up to date because of the regular changes and updates for Apple, Blackberry and Android devices. For a low monthly fee, iTech Solutions will bring your IBM Domino servers up to release 9.0.1 and ensure you're getting the most out of your software subscription with regular Feature Pack installations.
If you'd like more information about our IBM i OS Subscription Service or our IBM Domino Subscription Service, please contact us. We'd be happy to help.
End of Hardware Support for IBM Power6 and Power7 Servers Announced.
On September 19, 2017 IBM announced the end of hardware support for Power6 (effective March 31, 2019) and Power7 (effective September 30, 2019) servers.  A complete list of the affected servers can be found in announcement letter number 917-163.  The announcement does NOT include Power7+ servers, the 8202-E4D for example.  As of the effective dates, IBM will no longer allow these servers to be on IBM maintenance contracts.  Included in the announcement letter is this statement: "IBM will send no further correspondence of this nature for these machine types, models, features, or RPQs."  So, this is it, this is your notice, your call to action, there will not be a second notice.
The last supported OS on IBM Power6 servers is IBM i V7.2.  If you are using a Power6 server, 8203-E4A for example, you are already restricted from upgrading to the current version of IBM i, which is V7.3.  Power6 servers are already 9 years old, originally announced on January 29, 2008 and available a month later on February 29, 2008, my how time flies.  Your Power6 server provided you with a long productive life, but it is time to move on.  Looking at the smallest models, here is a list of some of the advantages of a new Power8 server vs. Power6.
| | | | |
| --- | --- | --- | --- |
| Feature | Power6 | Power8 | Difference |
| Model | 8203-E4A | 8286-41A | |
| Name | Power 520 | S814 | |
| Processor | 1-Core | 4-Core | +300% |
| CPW (Core) | 4,300 | 9,900 | +130% |
| CPW (Processor) | 4,300 | 38,600 | +821% |
| I/O Bandwidth | 40 GB/Sec | 180 GB/Sec | +350% |
| Memory (max) | 16GB | 64GB | +300% |
| Disk cache | 175MB | 7.2 GB | +4,014% |
| Disk (max) | 6x283GB | 10x571GB | +169% |
| SSD (max) | 6x69GB | 10x387GB | +835% |
| Tape | Internal or External | External | |
| Adapter Slots | 5 | 7 | +40% |
| Form Factor | Tower or Rack | Tower or Rack | |
| Minimum OS | V5R4 | 7.1 | |
| Last OS | 7.2 | Not Announced | |
If you are currently using a Power6 or Power7 server, this is the time to start planning for actions to take for the announced end of service dates.  There are three options:
Replace your server with a new IBM Power8 server,
Replace your server with an iInTheCloud hosted server, or
Generate an IBM End of Service Statement of Work to maintain support.
When IBM withdraws HWMA support they have always evaluated requests from clients for HWMA support beyond the End of Service effective date. These requests (Special Bid) are routed through the Service Delivery team to ensure we have the skills, parts, and engineering resources to continue supporting the machines beyond the EOS date. What is different with this announcement is A) IBM has stated in the EOS Announcement Letter that they are willing to provide support beyond the EOS date which they have never done in the past. And B) they have a new End of Service Statement of Work that says that they will support the machines on an EOS special bid but they might not have Engineering support or Code updates. In addition, they won't perform root-cause analysis, or do problem recreates like they might do under a standard HWMA SOW.
The mechanics behind the process for contracting this EOS support has not changed. Except on an exception basis the service delivery teams do not like to consider EOS extension requests until they are 60 days before the effective EOS date
If you are on one of these older machines, now is the time to call iTech Solutions and learn about how you can take advantage of a new Power8.  A more immediate need and consideration are the Power 5 machines type models that IBM announced EOS many months ago that have EOS effective dates early in 2018.  If you have a Power5, what are their support plans?  Please contact your iTech rep who can help you to explore options (Cloud, Power8, etc.) and determine what the best fit for your environment is.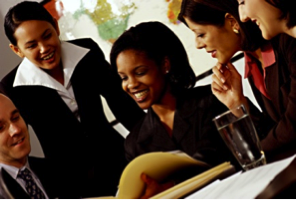 Events
On Demand Webinar
Why IBM i is Key to Your IT Strategy
Think of IBM i as a legacy platform? Hear from experts Trevor Perry, Steve Will and Pete Massiello on the benefits and reality of modernizing your applications. They'll also discuss IBM i costs compared to other platforms and how to overcome development challenges that keep you in older OS versions.
Join Steve Will, Pete Massiello and Trevor Perry as they discuss the top concerns of IT executives running mission-critical applications on IBM i. Addressing key issues around alignment, security and skill shortages,  they'll help you understand:
How to leverage existing applications to meet evolving business needs
The total cost of ownership of IBM i compared to other systems
The value of modernizing your applications instead of replacing them
How to overcome development challenges that keep you in older applications and OS versions
Oct 2 – 4, 2017 – COMMON Fall Conference. Hyatt Regency St. Louis, Missouri
Visit Laurie in the Expo for information on our products and services, as well as  participate in our COMMON social media challenge.
Pete will be speaking on:
What you need to know when Upgrading IBM i to 7.3, 7.2, and 7.1
Cool Things in Navigator for IBM i to be a Rock Star Administrator
HMC, IBM i, FSP, and Firmware: Putting all the pieces together
Tips and Tricks to improve System performance and Save Disk Space
Steve will be speaking on:
Rapid Fire Administration

IBM i and our False Sense of Security.

Oct 17 – 19, 2017 – Jack Henry & Associates Annual Conference Gaylord Opryland, Nashville, TN

Visit Laurie & Pete in the Expo.
Nov 12 – 15, 2017 – COMMON Poland  Hotel Stok, Wisla, Beskid Slaski, Poland
Pete will be speaking on:
Various Systems Management topics
April 23 – 25, 2018 – Northeast User Group Conference, Sheraton Framingham, MA

May 20 – 23, 2018 – COMMON Annual Conference & Expo, Marriott River Center, San Antonio, TX
Release levels and PTFs
People are always asking me how often they should be performing PTF maintenance, and when is the right time to upgrade their operating system. I updated this article from last month with the current levels of PTFs. Let's look at PTFs. First, PTFs are Program Temporary Fixes that are created by IBM to fix a problem that has occurred or to possibly prevent a problem from occurring. In addition, some times PTFs add new functionality, security, or improve performance. Therefore, I am always dumbfounded as to why customers do not perform PTF maintenance on their machine at least quarterly. If IBM has come out with a fix for your disk drives, why do you want to wait for your disk drive to fail with that problem, only to be told that there is a fix for that problem, and if you had applied the PTF beforehand, you would have averted the problem. Therefore, I think a quarterly PTF maintenance strategy is a smart move. Many of our customers are on our quarterly PTF maintenance program, and that provides them with the peace of mind of knowing their system is up to date on PTFs. Below is a table of the major group PTFs for the last few releases. This is what we are installing for our customers on iTech Solutions Quarterly Maintenance program.
| | 7.3 | 7.2 | 7.1 | 6.1 | V5R4 |
| --- | --- | --- | --- | --- | --- |
| Cumul Pack | 17061 | 17068 | 17192 | 15063 | 12094 |
| Tech. Refresh |  2 | 6 | 11 | | |
| Grp Hipers | 39 | 100 | 204 | 210 | 204 |
| DB Group | 6 | 18 | 43 | 33 | 33 |
| Java Group | 6 | 14 | 29 | 40 | 34 |
| Print Group | | 3 | 13 | 31 | 49 |
| Backup/Recov. | 14 | 36 | 69 | 61 | 57 |
| Blade/IXA/IXS | | 1 | 16 | 30 | 15 |
| HTTP | 10 | 23 | 49 | 46 | 36 |
| TCP/IP | | 3 | 10 | 17 | 22 |
| Security | 17 | 48 | 71 | 60 |  33 |
| High Availability | 4 | 7 | 14 |  5 | |
| Hardware | 13 | 30 | 40 |  17 | |
| Open Source | 5 | 5 | 5 | | |
The easiest way to check your levels is to issue the command WRKPTFGRP. They should all have a status of installed, and you should be up to the latest for all the above, based upon your release. Now there are more groups than the ones listed above, but these are the general ones that most people require. We can help you know which group PTFs you should be installing on your machine based upon your licensed programs. Here is a nice tidbit. The Cumulative PTF package number is broken down as YDDD, where Y is the year and DDD is the day it was released. Therefore, if we look at the cumulative package for V7R1, the ID is 16120. We can determine that it was created on the 120th day of 2016, which is April 29th, 2016. Look at your machine and this will give you a quick indication of just how far out of date in PTFs you may be.
HMCs
If you have a Hardware Management Console (HMC,) you should be running:
Model
Release
Service Pack
HMC (CR7 and above)
V8R8.7

MH01706

HMC
V8R8.6

 SP2 MH01690
 MH01716

HMC
V8R8.5

SP2 MH01657 (must be installed from classic GUI or command line)
MH01724

HMC
V8R8.4

MH01560 (must be installed from command line using UPDHMC)
SP3 MH01652 (must be installed from command line using UPDHMC)

HMC
V8R8.3

SP3 MH01619
MH01717

HMC
 V8R8.2

SP3 MH01583
MH01688

HMC (CR4 last release)
V7R7.9

SP3 MH01546
MH01587
MH01687

HMC
V7R7.8

SP1 MH01397
SP2 MH01432
MH01570

or
V7R7.7

SP3 MH01379
SP4 MH01415
MH01516

HMC C03
V7R3.5

SP4 MH01277
If we have a model listed above in the HMC column that is the highest level of firmware that model of the HMC can be upgraded to.
Note that release 8.8.x does not support any POWER5 servers.
Version 7.7.9 is not supported as of 12/30/2016 and cannot be installed on HMC models C03, C04 or CR2.
If an HMC is used to manage any POWER7 processor based server, the HMC must be a model CR3 or later model rack-mount HMC or C05 or later desk side HMC.
HMC V8R8.1 is supported on rack-mount models CR5, CR6, CR7 and CR8; and on desktop model C08. These listed models meet or exceed the V8R8.1 minimum memory requirement of 2GB however 4GB is recommended.
If you want to manage a POWER8 machine, you need to be on at least HMC 8.8.1
Some notes on the new HMC release V8R8.6 that just came out:
Will be the last release to support POWER6.
Will be the last release to allow 'classic' UI login.
Will be the last release that supports the model CR5, CR6 and C08.
The HMC must be at version V8 R8.4.0 or later to be upgraded to HMC V8 R8.6.0. This requirement is enforced during installation.
If you have a Flexible Service Processor (FSP) your firmware should be:
| Machine Processor | Model | Version | Notes |
| --- | --- | --- | --- |
| Power5 or 5+ | 520, 515, 525, 550, 570 | SF240_418_382 | last |
| Power6 | 940x, M15, M25, M50 | EL350_176_038 | last |
| | 8203-E4A, 8204-E8A, 8204-E4A | EL350_176_038 | last |
| | MMA, 560, 570 | EM350_176_038 | last |
| | 9119-FHA | EH350_176_038 | last |
| Power7 | 8231-E1B, 8202-E4B, 8231-E2B, 8205-E6B, 8233-E8B, 8236-E8C | AL730_154_035 | |
| | 9117-MMB, 9179-MHB | AM780_089_040 | |
| | 8231-E1C, 8202-E4C, 8205-E6C | AL740_163_042 | |
| | 9117-MMC, 9179-MHC | AM770-116_032 | |
| Power7+ | 8231-E1D, 8202-E4D, 8231-E2D, 8205-E6D | AL770_116_032 | |
| | 8408-E8D, 9109-RMD | AM770_116_032 | |
| | 9117-MMD, 9179-MHD | AM780_089_040 | |
| Power8 | 8408-E8E, 8284-21A,  8284-22A, 8286-41A, or 8286-42A | SV860_109_056 (OS Managed or HMC Managed; requires HMC 8.8.6+) | |
| | 9119-MHE or 9119-MME | SC860_103_056 | |
If you need help with upgrading your HMC or FSP just give us a call. We will be happy to perform the function for you or assist you in doing it. Contact Pete Massiello.